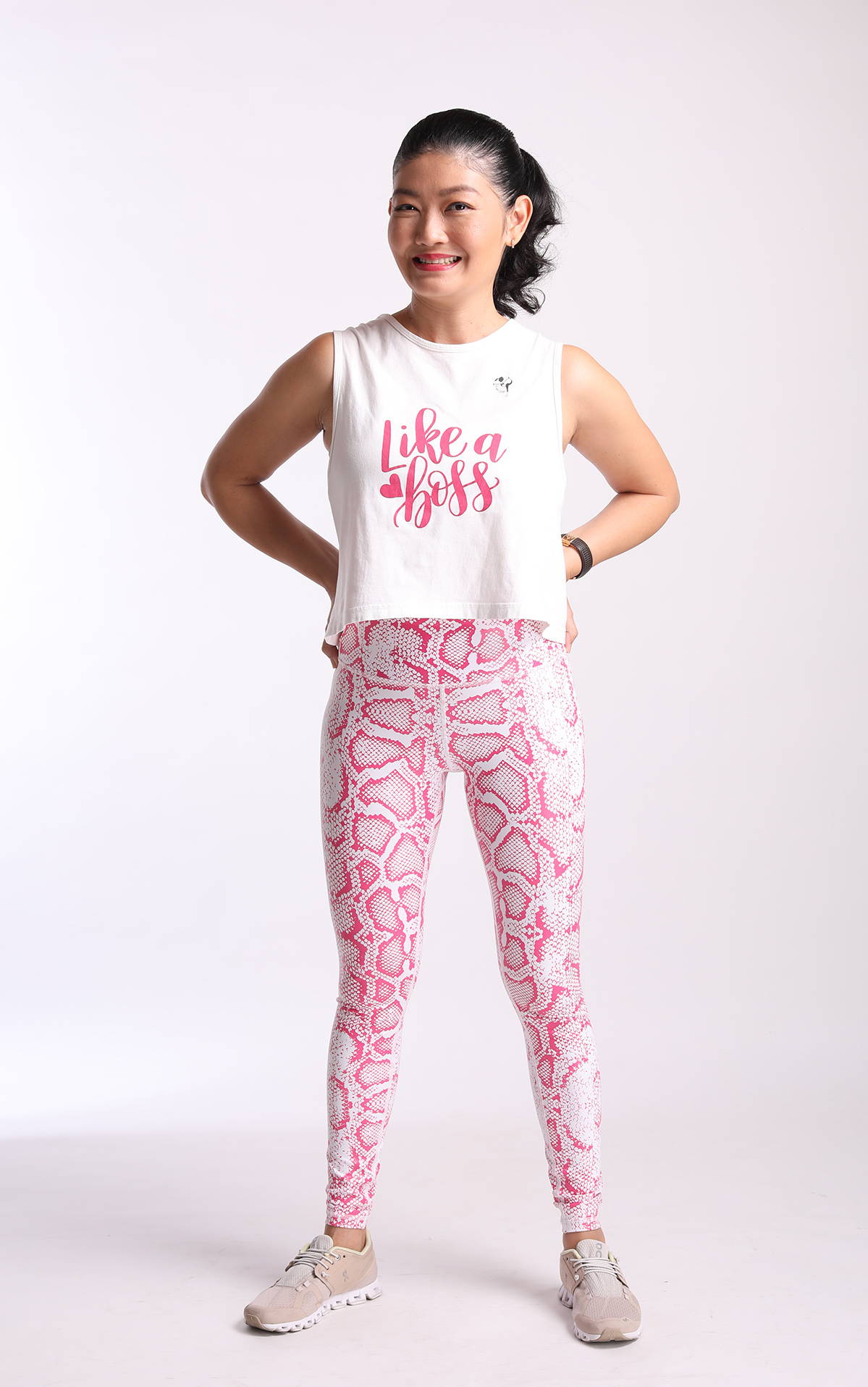 Micky Kometsopa

Flexi Lexi Fitness was founded in 2014 when I was pregnant with my first son. Out of frustration that there were no sports bras in the market that were comfortable, fitting and with fun designs, I contacted a supplier and created a bralette and called it Lexi bralette. Lexi bralettes came in a few colours and were such a hit among yogis worldwide.


Then I came up with more styles and more colours. Not long after that, Flexi Pants were made. Because I loved (and still do!) bright and happy colours and fun and cute designs, I put those ideas into making the first collection of Flexi Pants. The feedback was amazing! Then came Flexi Dancer Leggings, the ballet-inspired leggings, and then Flexi Lexi Fitness' most favourite Mini Flexi Lexi Collection. Now everyone in the family (yes even the dads!) can wear Flexi Lexi Fitness and get fit and strong together.
At Flexi Lexi Fitness, we also care about our world and seek the best possible way to help make it a greener and cleaner place. Plastic-recycled fabric has been used in all our collections starting from Summer Collection 2019 onwards.
One outfit is made from approximately 35 post-consumer plastic bottles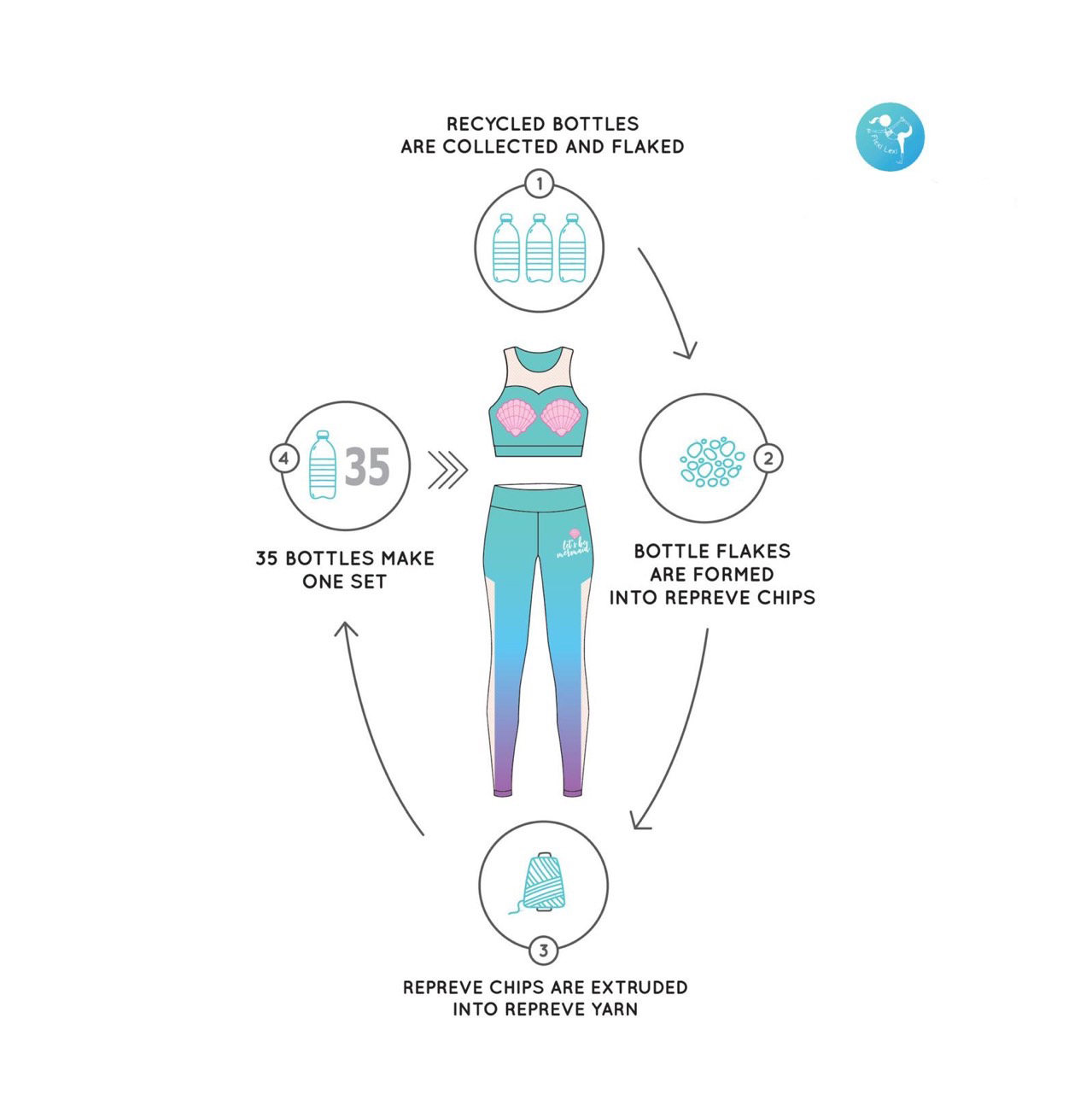 How our recycled activewear is made

Our 100% eco-friendly packaging
In the year 2021, we also started using new packaging that is 100% eco-friendly.
This eco-friendly zip lock bag is made from plants (corn), PLA (made from corn + corn starch) and PBAT (a binding agent/resin added for stretch). It is 100% compostable and 100% biodegradable.
We strongly recommend re-using and re-purposing this bag as many times as possible.
This bag breaks down in a home compost bin within 6 months or in the landfill on its own within 2 years.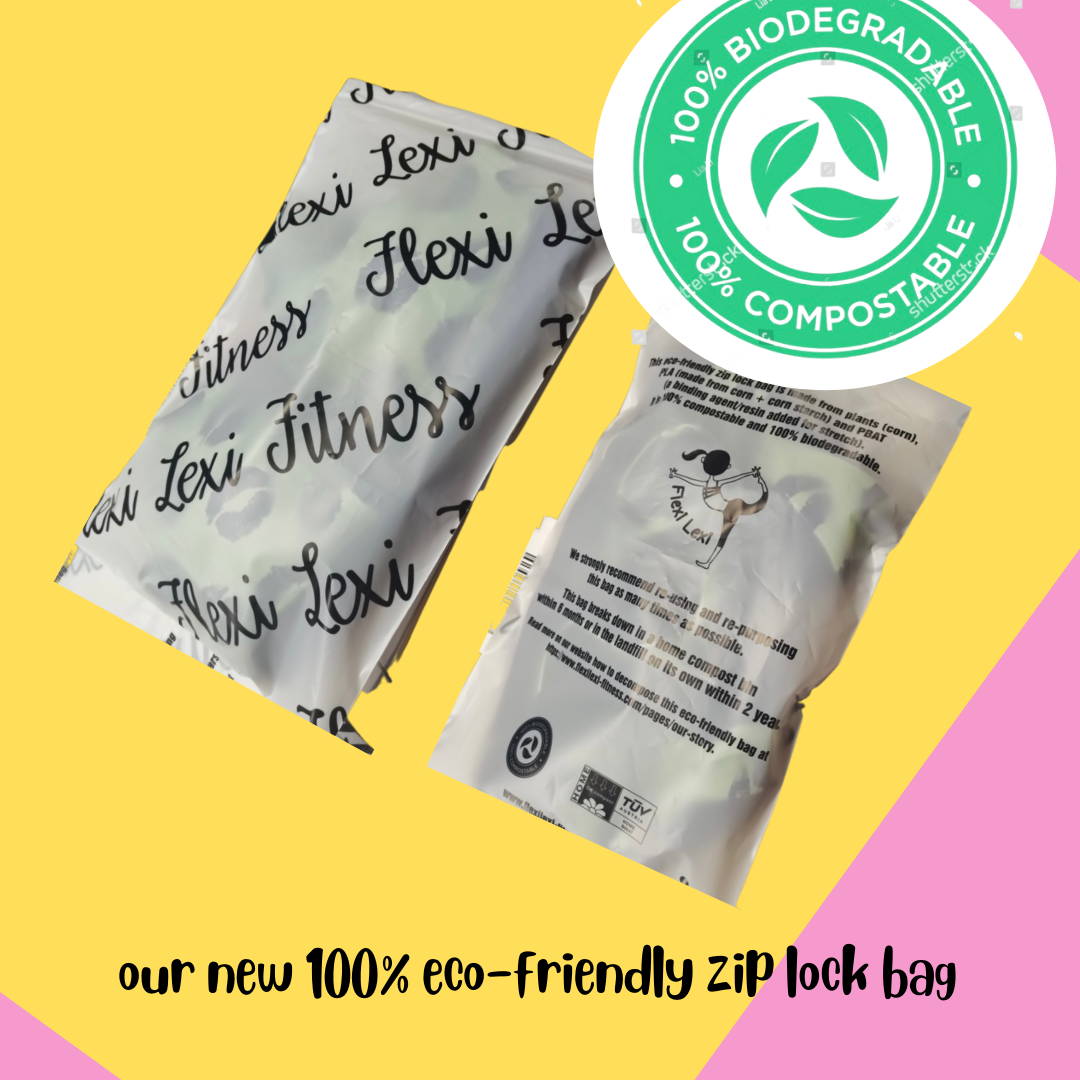 How to decompose the bag:

When you no longer want to use this bag, simply fill with food scraps or garden clippings and place in your home compost bin and watch it break down within the next 6 months. If you do not have a home compost bin, put the bag in your trash as it will break down in the landfill in approximately 2 years.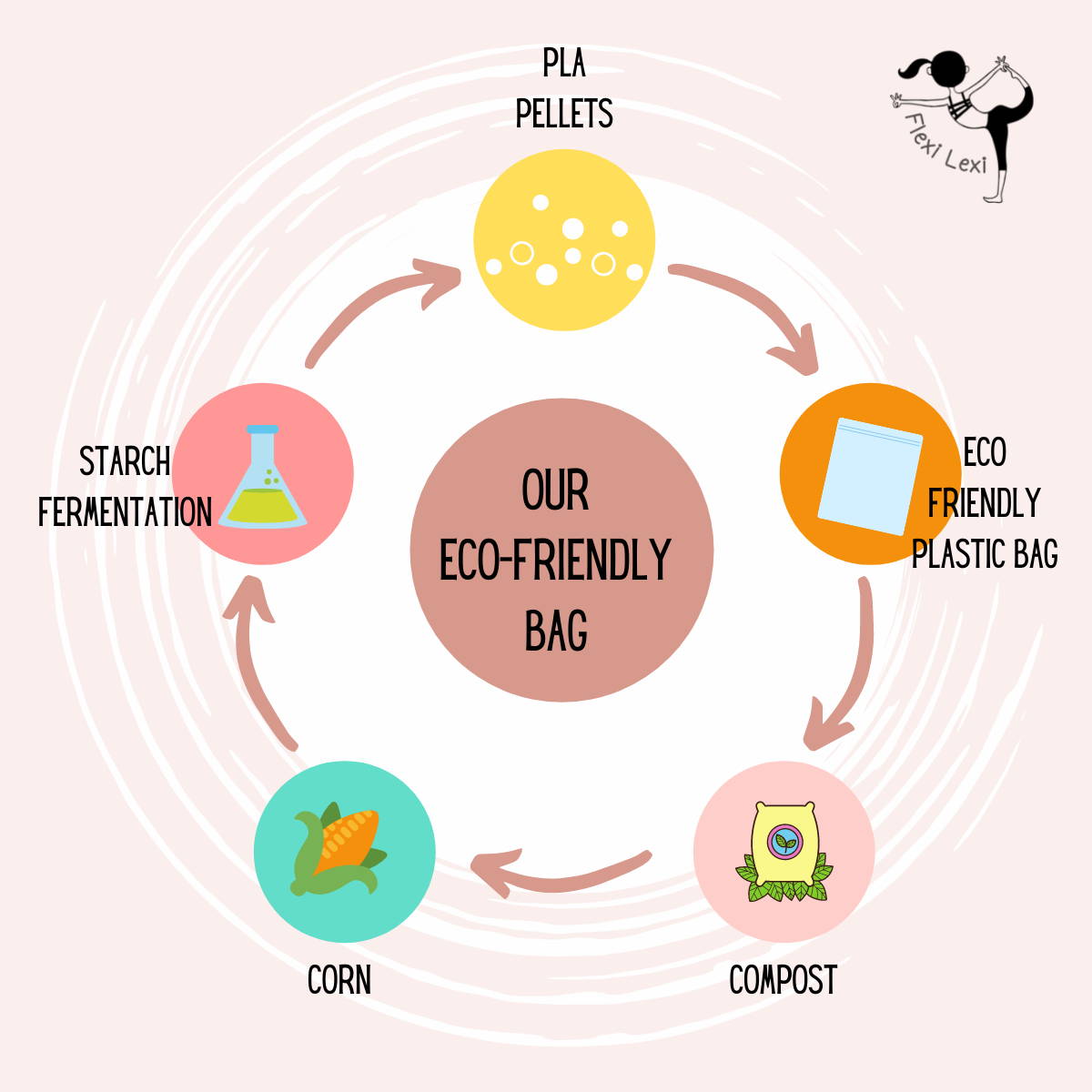 Flexi Lexi Fitness Timeline


2014
- Flexi Lexi Fitness was founded
- Bralettes and Flexi Pants were introduced

2016
- Flexi Dancer Leggings and Mini Flexi Collections were first launched
2019
- The brand's first ever Recycled Collection was born!
- Eco-friendly directions and concepts began
2020
- We started using non woven fabric bags instead of plastic zip lock bags for packaging
- All new collections are made from recycled fabric with UPF50+
2021
- Our very first and most successful collaborations with Hello Kitty

- We started using 100% biodegradable zip lock for packaging and 100% recycled paper tags
We will never stop trying to make this world greener and a better place for later generations and it is also our mission to deliver the best and most premium yoga and activewear for kids and adults for our customers all over the world.
Feel free to email us at info@flexilexi-fitness.com or fill in our Contact Us form if you have any comments or feedback. We are always happy to hear from you. Don't forget to follow us on instagram too!
Happy Shopping!
Micky xoxo